RMG Initiative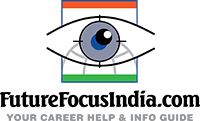 RMG , thus pursuant to their successful endeavor of launching a nationwide free write- in career guidance service for students.
India's first free career helpline – 'Future Focus' sponsored by P&G from the year 1999-2001: presents www.FutureFocusIndia.com A career help & Info guide leveraging technology to help students and their parents to understand how to select the right career, based on the results of the free career aptitude quiz on our website, which helps them receive instant results of the quiz.
Students can also email their career queries to our panel of career counsellors on the website.
And this year as we at RMG celebrate 25 years and enter the Silver Jubilee club, we intend to expand this initiative on this platform by some fun and more interesting addition to our existing offerings to the student community. We intend to bring all their needs and requirements to one platform.
So to explore and know more, do share this link with the teenager community in your family and around you. www.FutureFocusIndia.com
We are privileged to be associated with our Content Partner Teenager Today, India's only magazine dedicated to teens. It has cool info, practical advice and loads of fun stuff. Click on the link below and do subscribe for the monthly edition so take some time and check it out.