RMG Initiative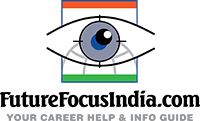 RMG Initiative... To help students fulfill their career dream by selecting the right career stream, thereby creating a happy and passion-filled future ready workforce.
RMG, pursuant to their successful endeavour of launching a nationwide free write-in career guidance service for students; India's first free career helpline - 'Future Focus' sponsored by P&G from 1999 - 2001; now presents 'www.FutureFocusIndia.com' - A career help & info guide leveraging technology to help students and their parents to understand how to select the right career, based on the results of the free career aptitude quiz on our website. Students can also email their career queries to our panel of career counsellors on the website.
The website www.FutureFocusIndia.com also offers information on career options, grooming gyaan, a free monthly online newsletter Career Windows, and lots more...